37 sets of free icons
Icons are a critical element of UI design and as important a part of your web project as web fonts, but creating custom icons for each project is rarely practical as it's so time-consuming. On the other hand, finding those hidden treasures in a pool of tens of thousands of free icons also takes time.
That's why we've stepped in to help out – we've picked out a great selection of free icons, and hopefully you'll find at least a few sets that you can put to good use in your own projects, whether they're personal or commercial.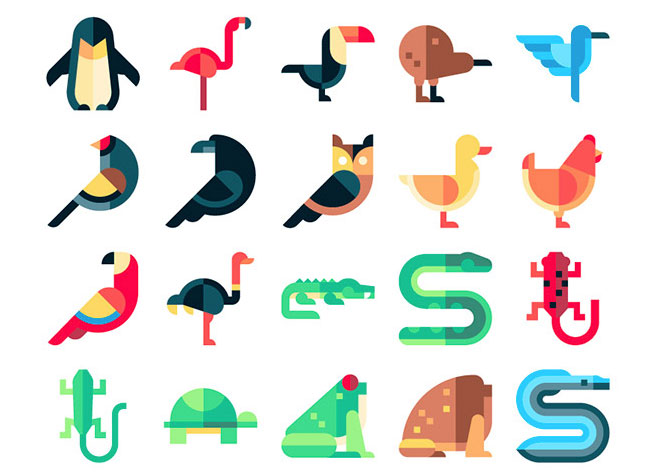 This fantastic set of 80 wildlife icons manages to be thoroughly clean and minimal while also being wonderfully expressive. It's the work of Freepik, and the free download comes with the icons both in PNG format and original SVG vector files.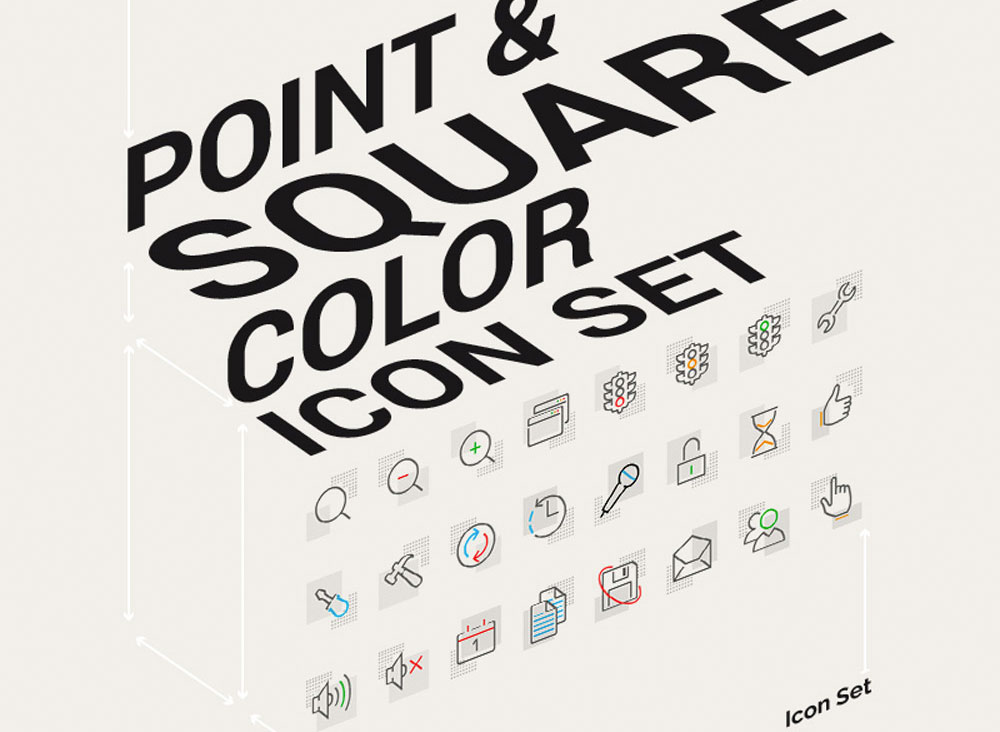 If you like a little splash of colour in your icons but don't want to go too far, this set by Iconshock may be just what you're looking for. Its pixel-perfect icons are mainly monochromatic but enlivened by eye-catching dashes of colour, and they come in AI, SVG and EPS formats.

This set of 30 isometric icons has been created with the accounting industry in mind, but there are some fab pieces in there that could easily be turned towards more general use if you're so inclined.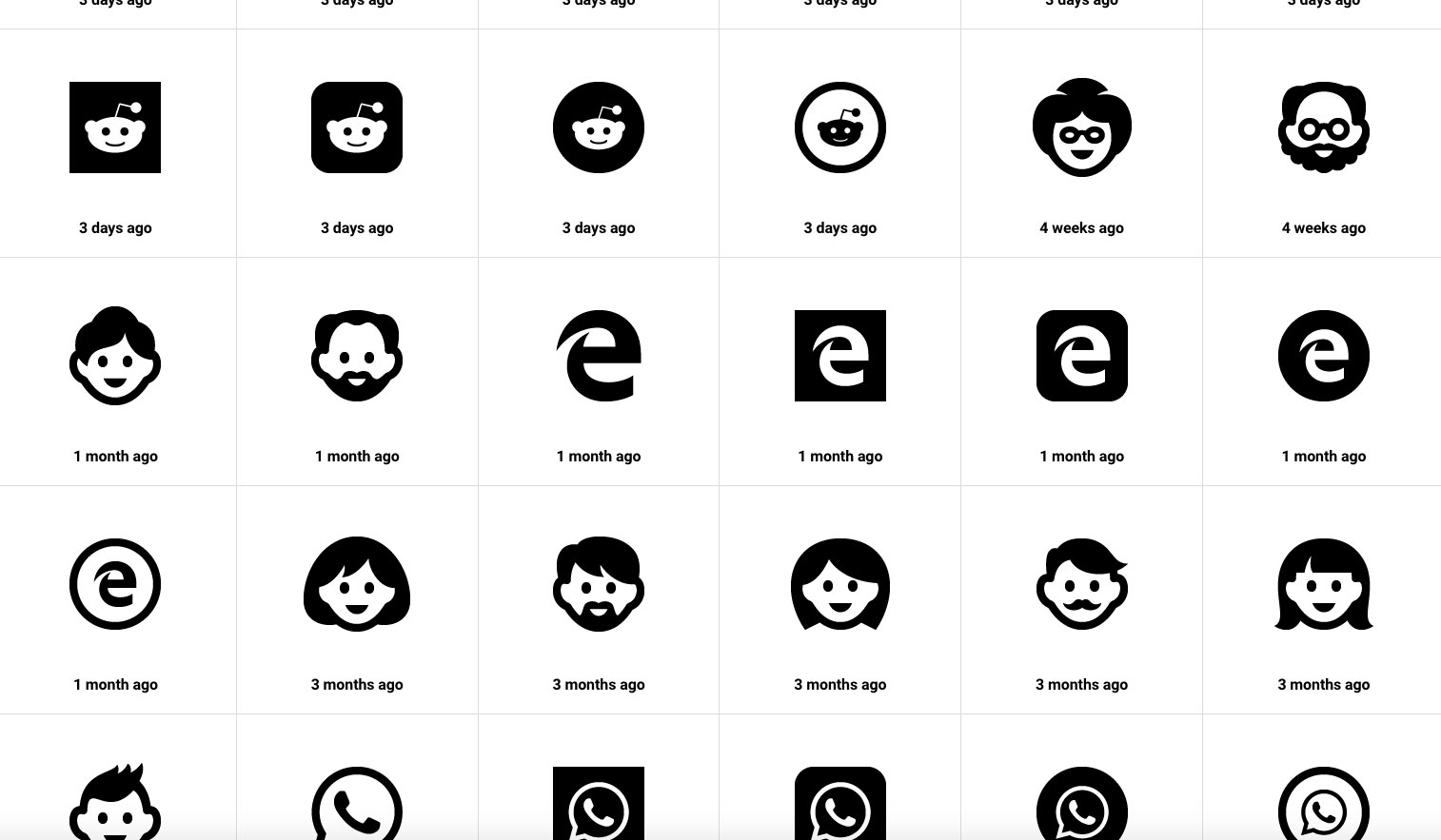 The iconmonstr website is a great place to find black and white vector icons. They're available in various sizes, and you can download them either in .PNG or .SVG format.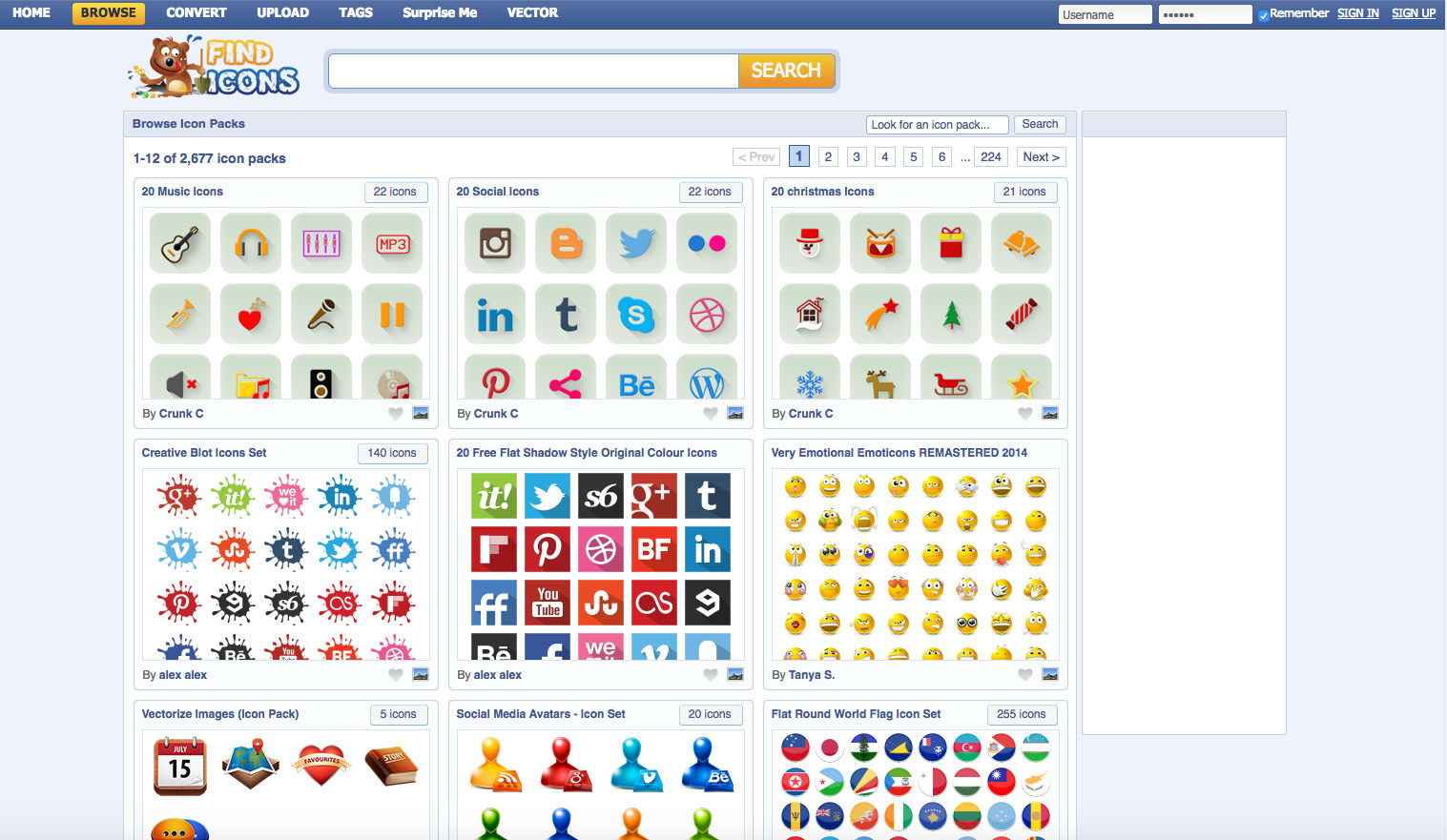 Find Icons helps you track down everything from flat black and white icons to colourful 3D icons. Uncover what you're looking for by searching by colour, background colour and even style.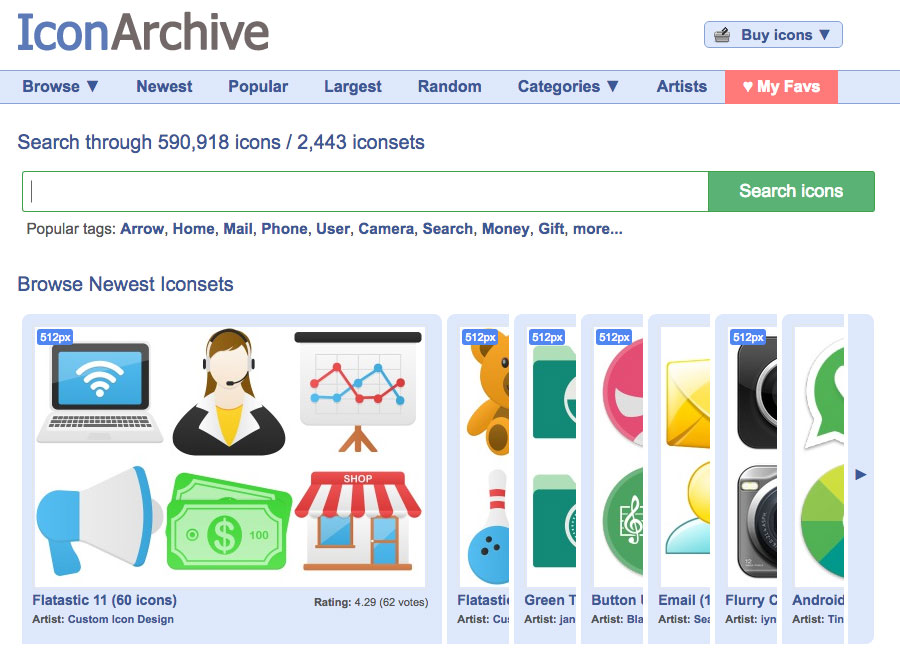 At Icon Archive you'll have to sort the wheat from the chaff to a certain extent, but you are able to sort icons by colour, background colour, size, style and category, and download PNGs in four different sizes.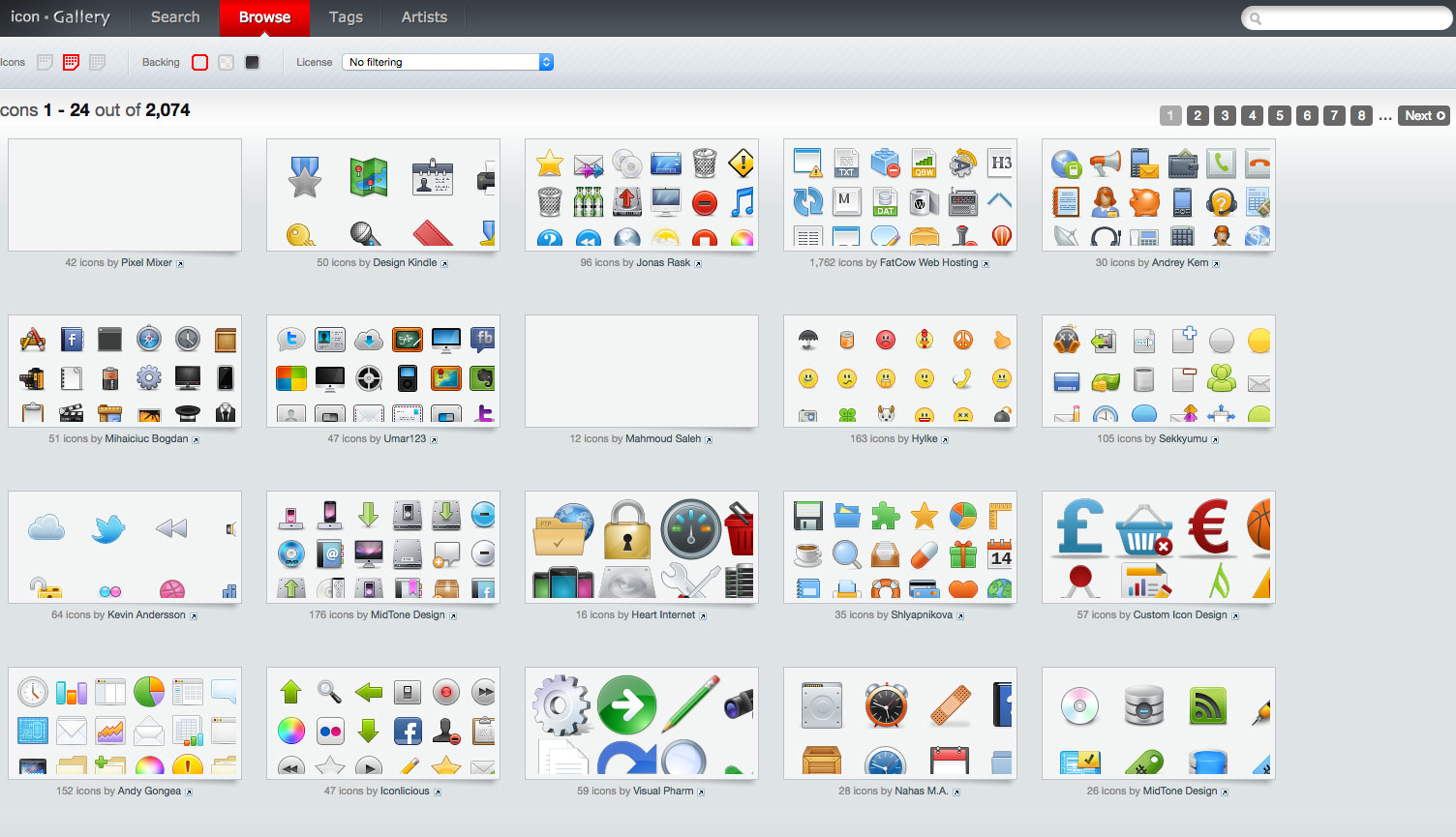 Icon Gallery offers you with a simpler filter option to help you find the icons you're looking for. Icons are available in several sizes to download in .PNG or .ICO.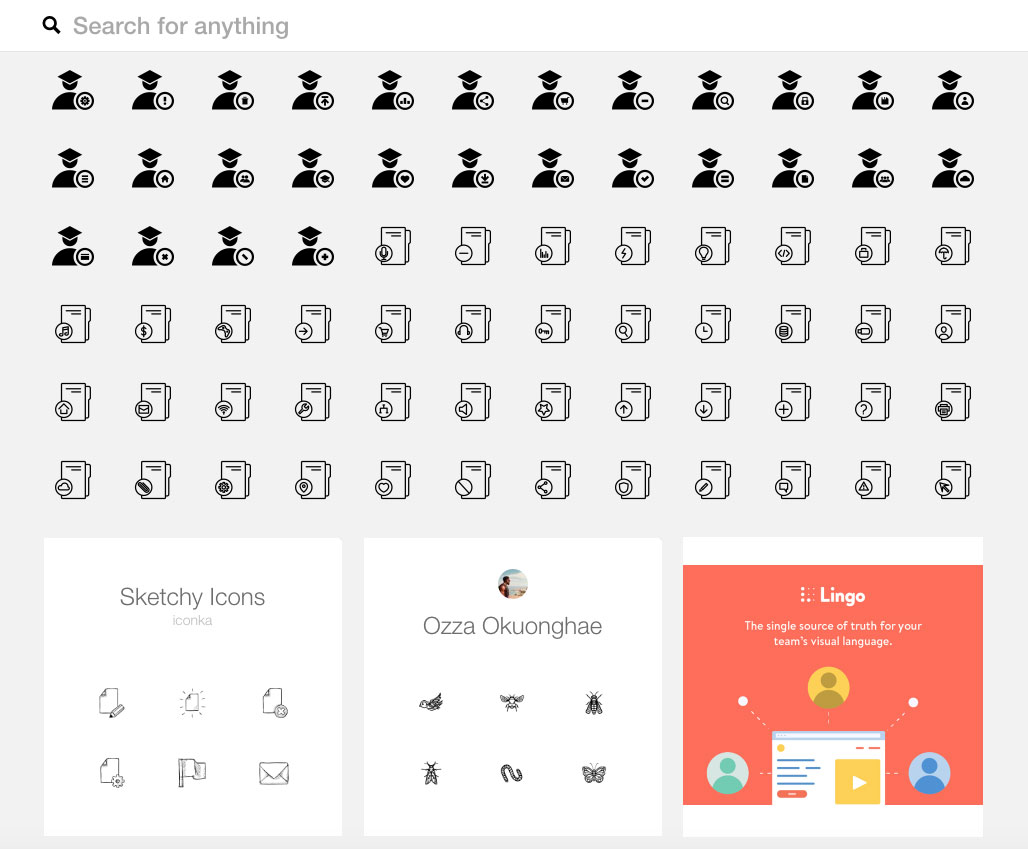 Gaining more and more traction and use, the aim of The Noun Project is to provide free icons that all have a similar and consistent aesthetic. It's like a 'free icon set' that's been juiced up with a search area, a beautiful UI, and some fantastic icon designs.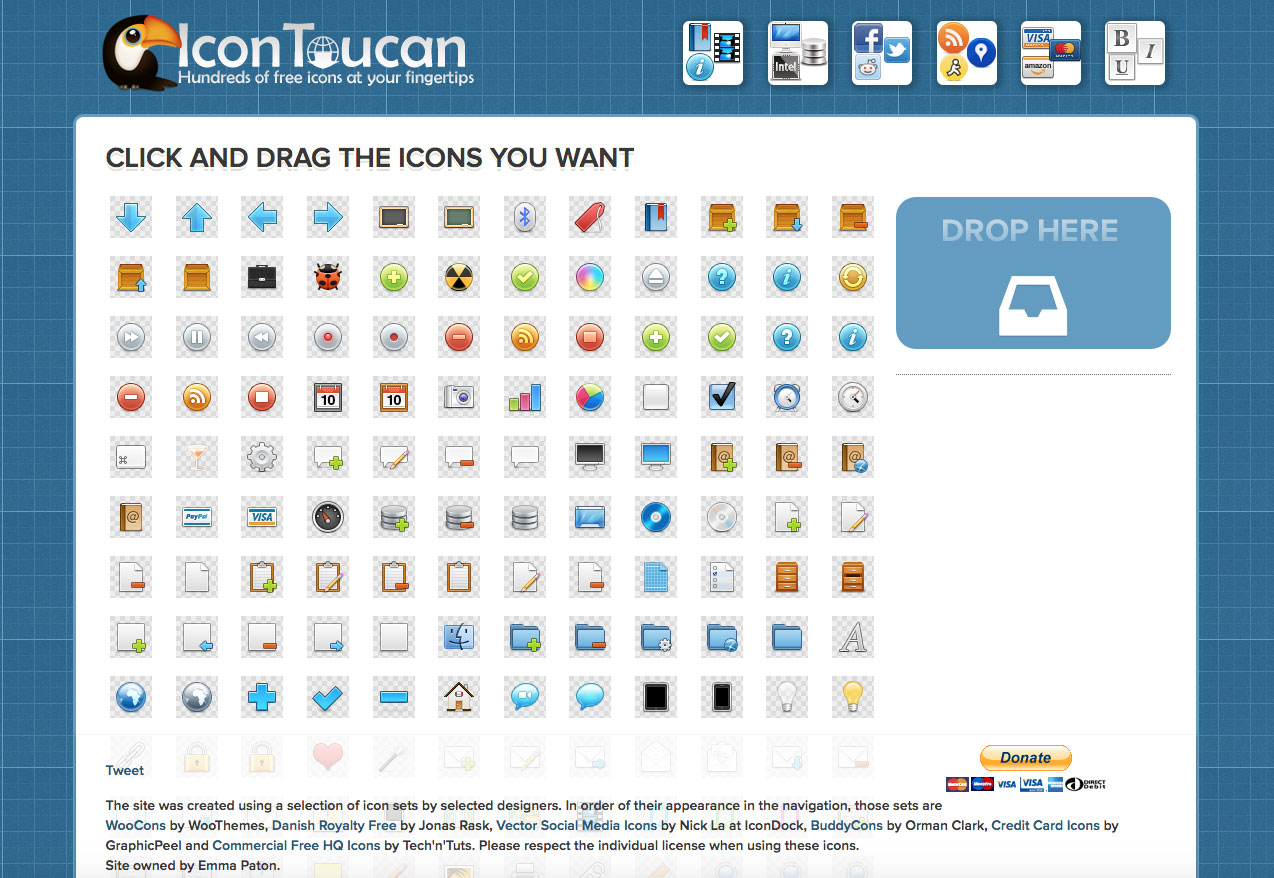 The primary benefit of IconToucan is convenience. The site enables you to quickly view the transparent, PNG icons and then drag and drop them into a drawer on the right side of the page. Appearing underneath is a list of those icons you've chosen and with a single click you can download all the free icons you've selected at once in a ZIP archive file.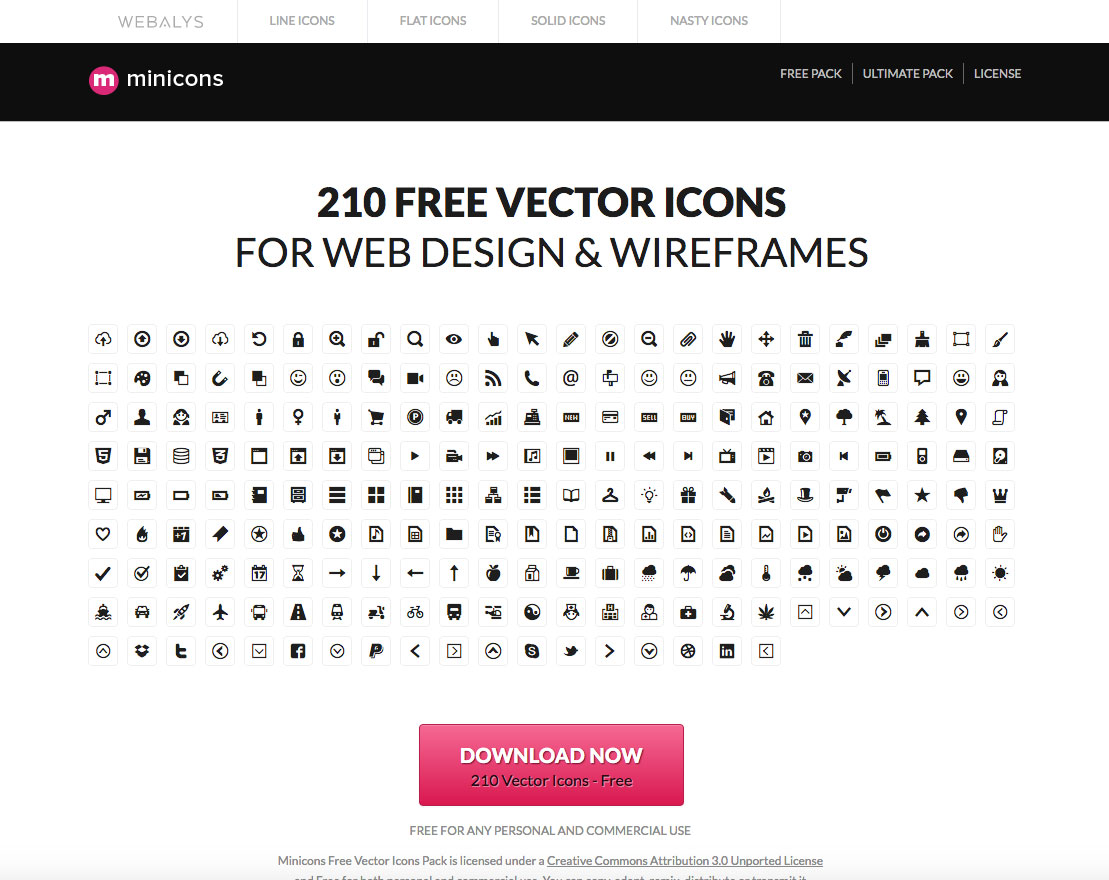 Minicons offers a clean set of 210, vector-based free icons with a few hidden gems. You can download all of them in a single click, and they're are free for both personal and commercial use. If you want more, you can open the wallet and pay $59 for the complete package of 1,500 vector icons.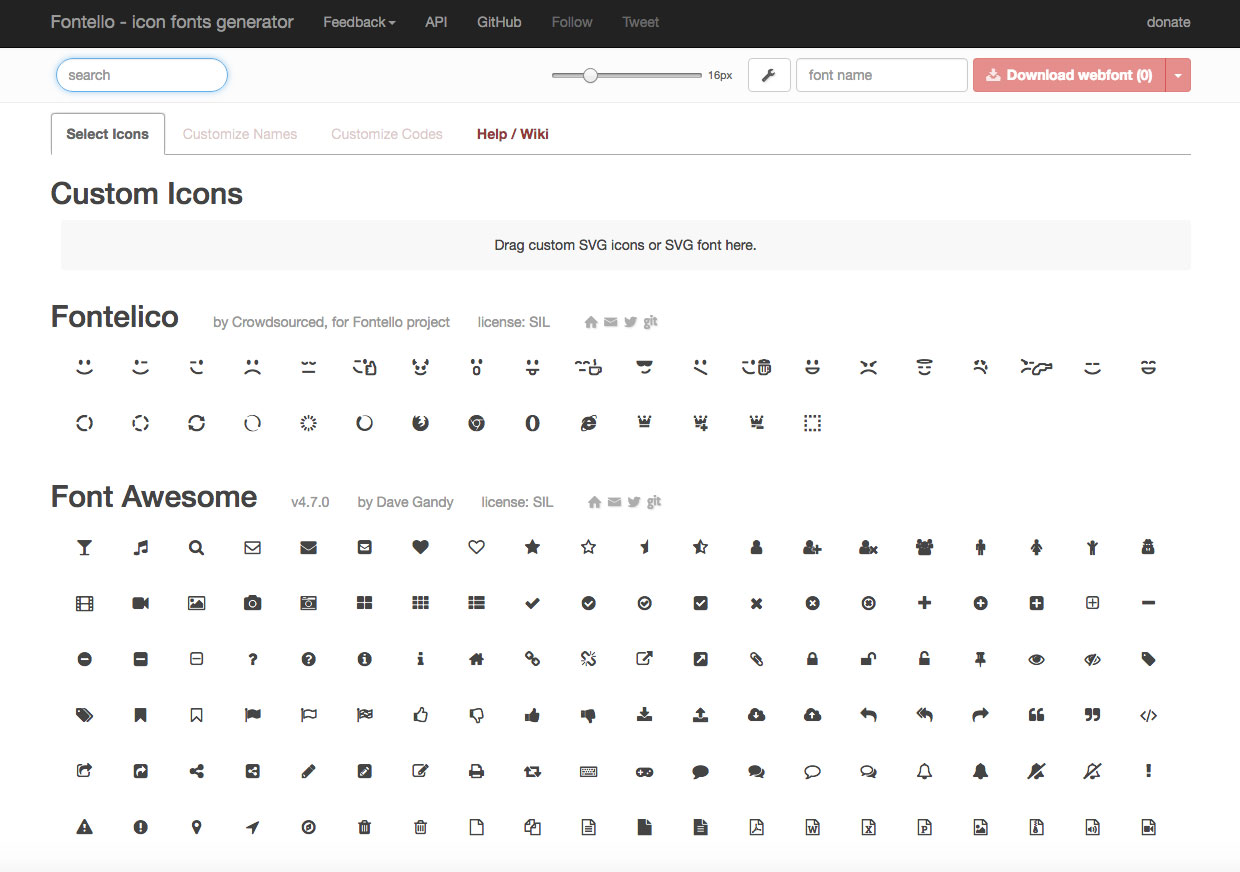 This site lets you create your own free webfonts of icons. You basically select the 'glyphs' of icons you want in your font from a few different (really nice) collections. You can change the pixel sizes, customise the file names, and download your webfont bundle. Everything is generated through the site and ready for publishing on yours.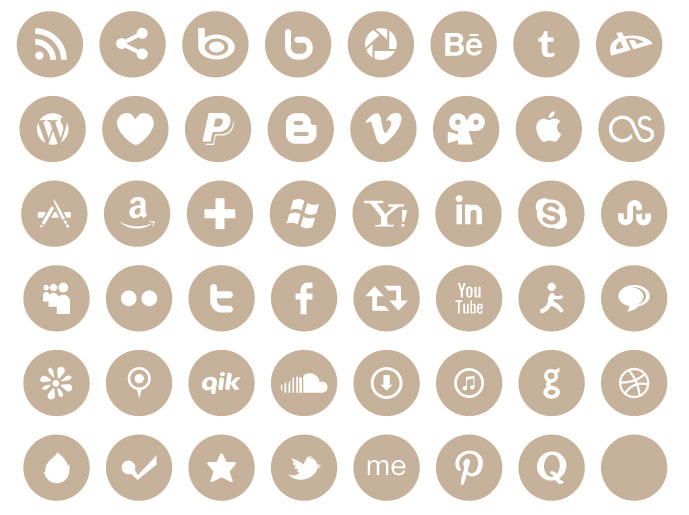 Social media is everywhere these days, and the number and variety of social-based sites is increasing all the time. Every website designer seems to have the need for some good social media icons, and this collection provides some of the more common ones (Facebook and Twitter) to more niche ones (Dribbble and deviantART). The free icons come as a font, with the icons both in a circle holding shape and without a circle.
Next: 10 more free icon sets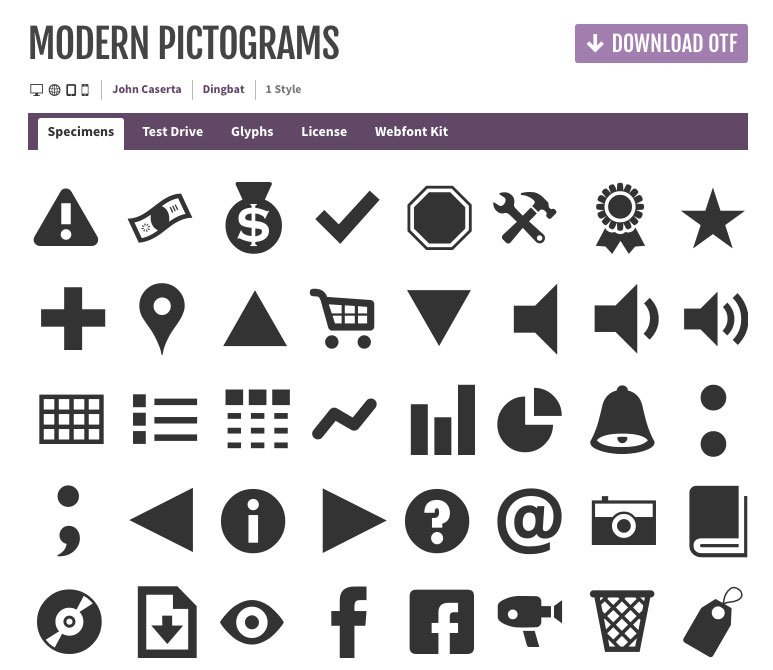 An OpenType font for download, this free offering provides an attractive selection of free icons. The designs were created with simplicity and competence from the folks at The Design Office and are available on the popular free fonts site, Font Squirrel. (The icons apparently look good intermingled with Helvetica.)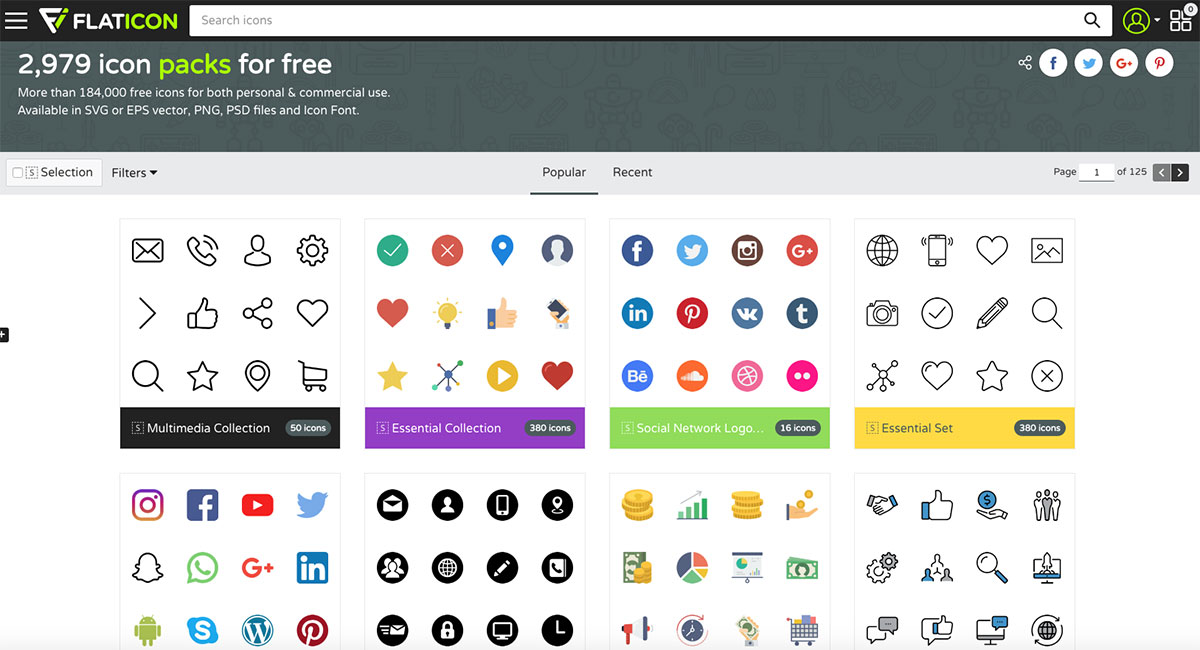 If you need lots and lots of flat icons, then this project by FreePik will sort you right out, featuring 19,500 icon packs for free, adding up to over 736,000 free icons for both personal and commercial use.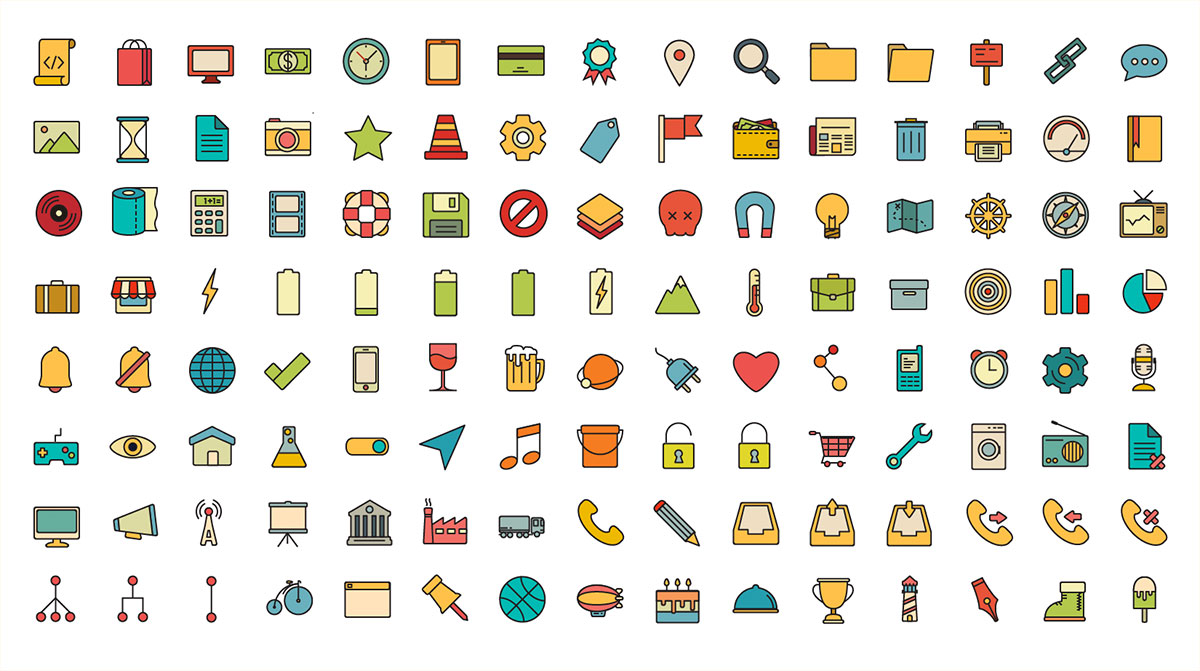 This set of 120 vector icons by Vietnamese designer Min Tran presses all the right retro buttons. If you want more you can find Volume 2 right here, and there are plenty more icons to be found on his Dribble page.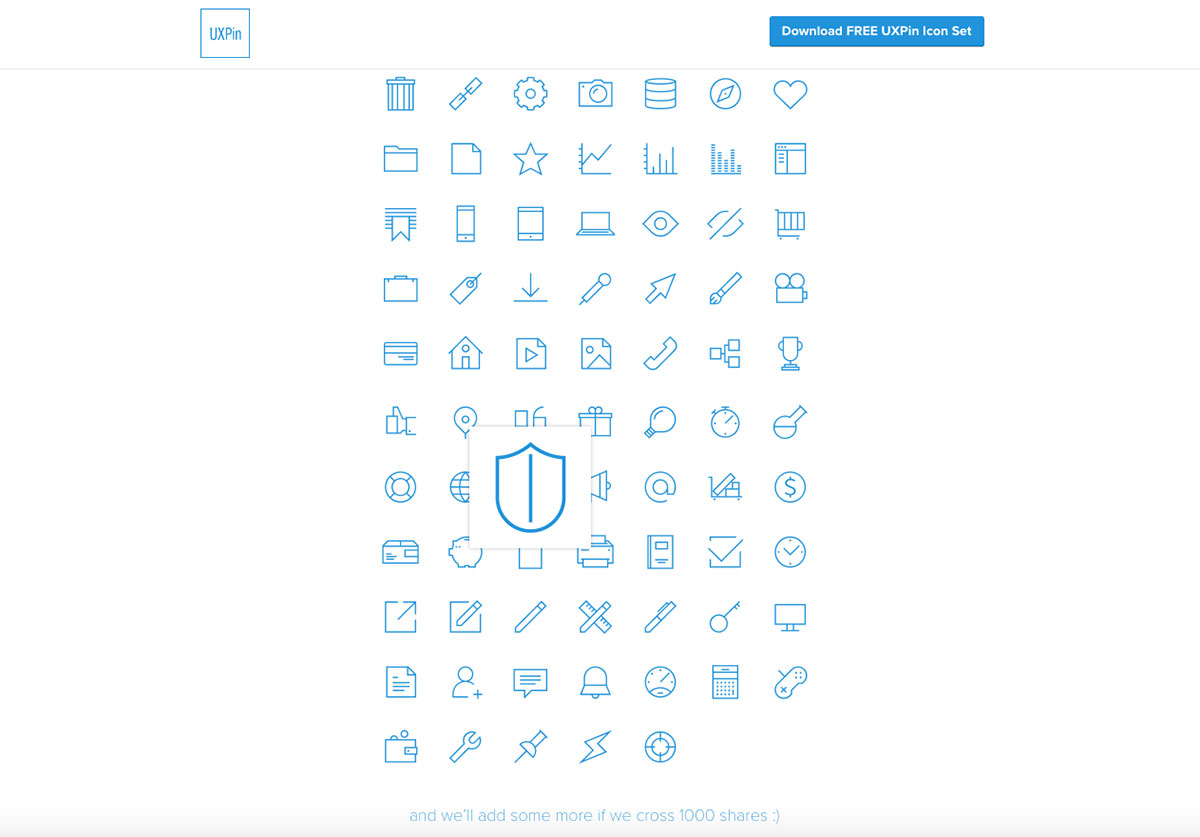 UXPin's a collaborative wireframing app that's perfect for building prototypes quickly and easily, and to help out with the process the UXPin team has made this beautiful and diverse suite of over 80 icons, designed for web and mobile UI design, available to use for free.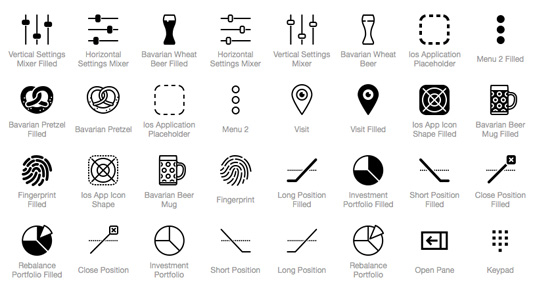 Promising any icon in any format, size and colour in 20 seconds, Icons8 is a comprehensive collection of 76,100 free flat icons. With categories business, clothing, food and more, Icons8 lets users download icons as both a Mac App or ZIP file.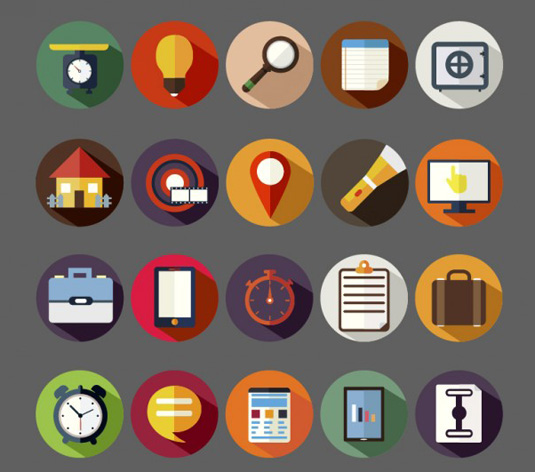 This vibrant collection of shaded vector icons from graphic resource Freepik is just one of the many sets they've curated. Perfect for businesses and independent projects, these icons are free for both personal and commercial use. Each set can be downloaded in an .AI, .EPS and .SVG format.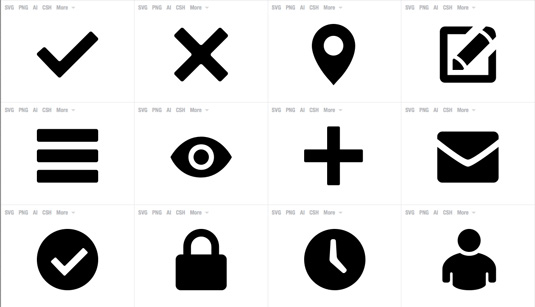 Rendered in simple black and white, this set of crisp vector icons mix functionality with emotive ideas. Besides standard icons for security and messaging, such as padlocks and envelopes, this collection from Iconfinder also features hearts and eyes to give your designs that personal touch.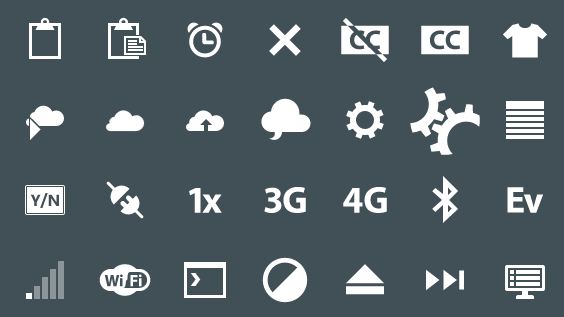 Here's another fantastic free resource if you're looking for modern UI style icons for your Windows, Android or iOS app. Download the pack and you'll get over 1,000 handcrafted flat icons including app bar icons for Windows phone.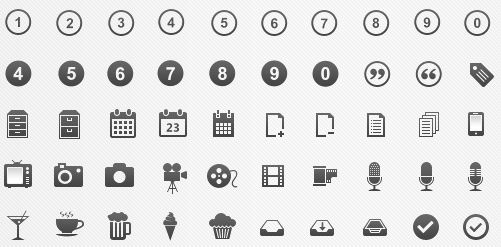 An awesome set of 350 pixel perfect icons that are perfect for apps and websites. You can use then for both personal and commercial use and scale them to any size you need.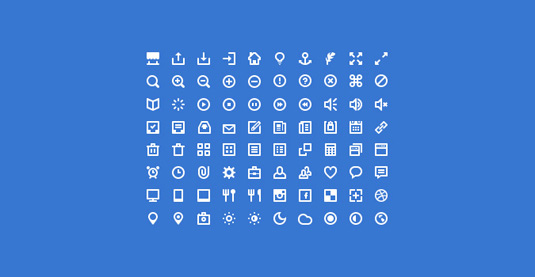 Featuring 80 pixel perfect mini icons available in both PSD and Icon Font format. These clean and elegant icons are small but perfectly formed.
Next page: another 10 free icon sets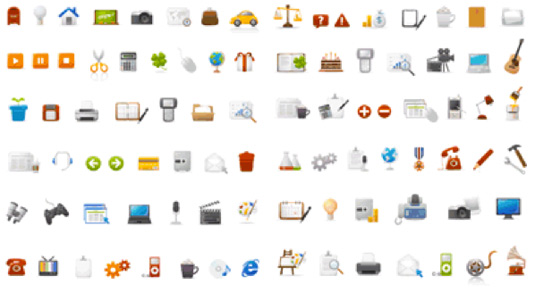 A variety of extremely useful icons that can be used for both personal and commercial projects.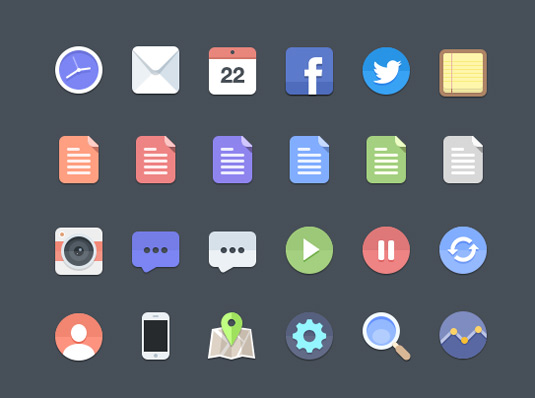 Fantastic set of flat designed icons that feature icons for calendars, emails, clocks, maps and more.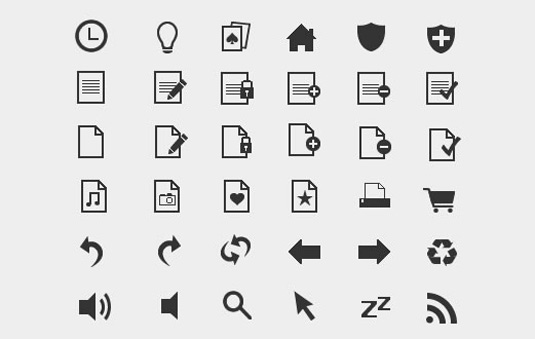 A beautiful, minimal set which includes 108 unique icon designs that are available as a PNG at 32x32px that you can customise as you see fit.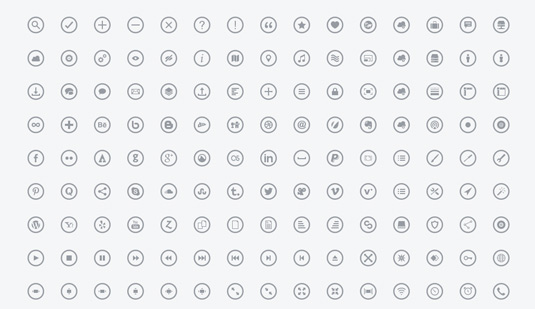 Here's fantastic resource for designers and developers – a free collection of 300 metro-style icons that you could use for your apps or web projects. They're all free to use in both personal and commercial projects and the download includes not only the PSD, SVG, ESP and AI but also the web font.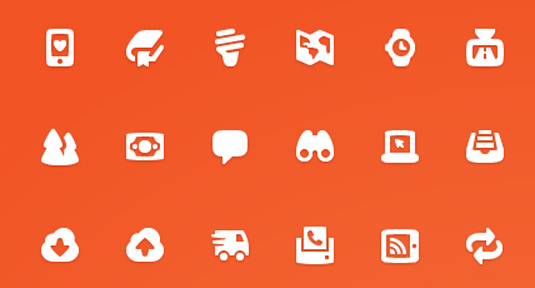 Check out this Pika-style vector icons released by the Dutch designers at Dutch Icon. The set includes 42 chunky pixel-perfect icons that you can use for your next personal or client project.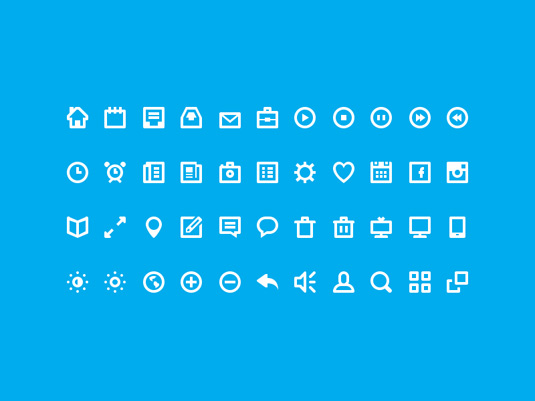 Need some simple icons for your next client project? Here's a set of 44 icons you can use. They're in a PSD format, enabling you to easily edit and adapt them.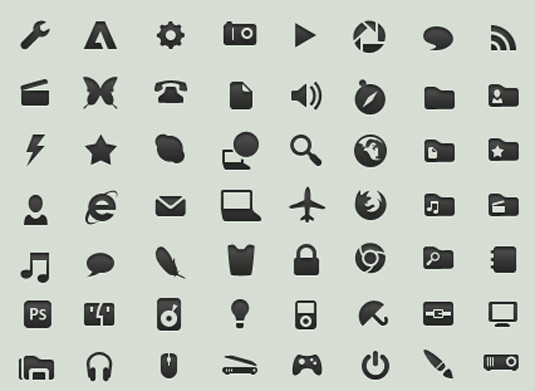 Token includes 128 unique icon designs, available as an ICO bundling of 16x16px, 32x32px and 256x256px icons, or as a PNG at 128x128px. Each icon has both dark and light variants, and comes along with a PSD which includes the layer styles for each resolution.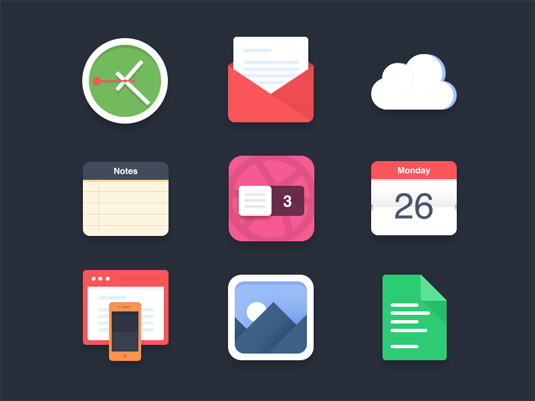 Colourful flat icon set that you can download in a PSD format, allowing you to change colours and adapt each icon so it integrates perfectly into your new project. 

If you're a fan of minimalism then this icon set might be perfect for you. It consists of 48 free icons for office, social and travel, all supplied in AI and PNG formats, fully scalable and in full colour and monochrome coral.
Next: our final six free icon sets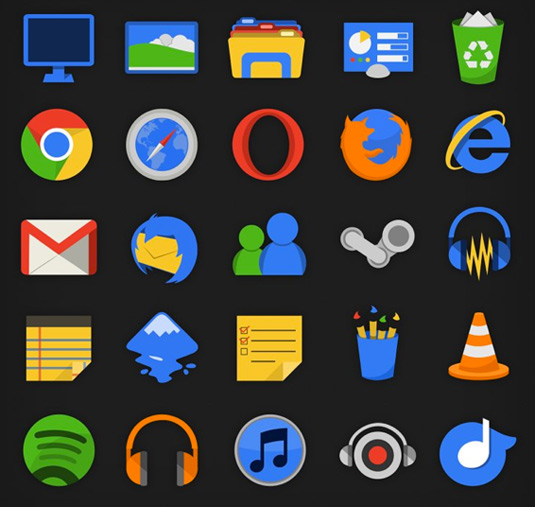 This set includes over 100 icons for calendars, antivirus, clocks, email, Microsoft Office applications, social media networks and more.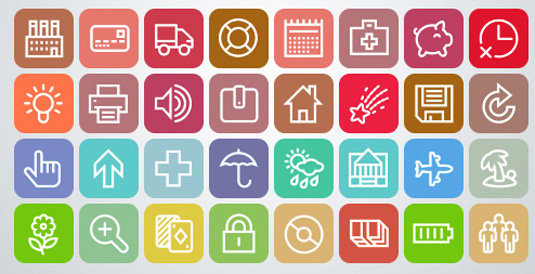 Vectory is a huge collection of more than 1,000 icons created by Icojam, all in PNG format. It's great for when you're designing a new site as you can use them freely for both personal and commercial projects.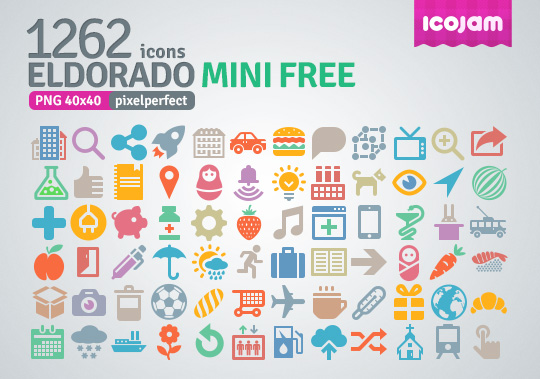 Yet another large collection of mini icons from Icojam with over 1200 40×40 pixel icons that you can use on your site or on client sites. Free to use for both personal and commercial projects.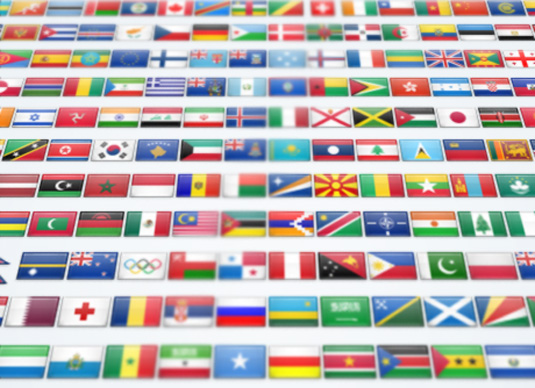 This epic set contains 2,600 flags in several sizes along with 2 variants – flat and glossy.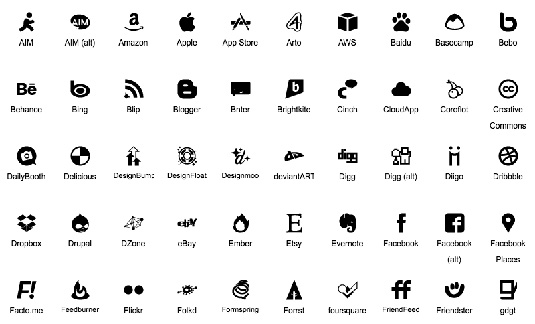 Featuring 150 monochrome social icons designed with simplicity in mind, this set consists of a variety of fully scalable icons provided in AI, EPS, PNG and SVG formats. They are completely free to use in both personal and commercial projects.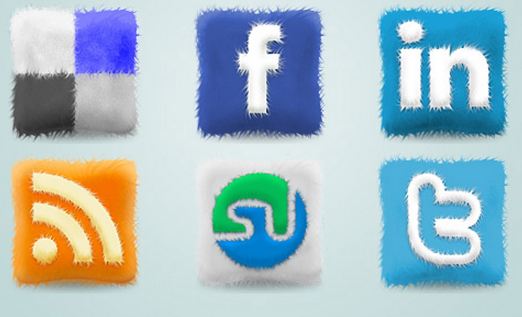 Got a furry site? Then these furry social media icons will be perfect for it. Download the six icons for free and use them in your projects without any restrictions.
Related articles:

Source: Creativebloq
---